We have had great feedback, news about our business, and various events and things here.
News
2011
---
NOVEMBER
Check out our "Christmas Tree"!!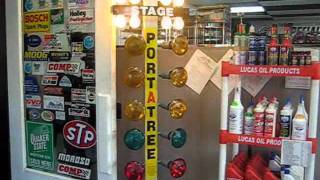 MARCH
New Support Levels for DPS-LS1 and our GMT Tuner Software. Check out the updates!
JANUARY
Welcome back to our News page. We hope you all had a blessed Christmas and New Years! We have a couple new things to announce! First of all, we have an online forum at www.westersgarageforum.com where you can get tech support, information, general knowledge, and maybe learn a few new things from others too. We are really excited about this development and we hope you enjoy it also!
---
2010
---
AUGUST
Our website can now be accessed by typing "www.westersgarage.com"!!
JUNE
Congratulations to our new dealers who've chosen use to do their tuning for them Thank you for your support -- we'll make your business profitable.

"...project update/sponsorship (1998 GMC)
"ORD SAS kit, HPD60/14BFF, 5.13 gears, detroit locker, crossover steering, 8/14" travel racerunner resevoir shocks, rear shackle flip, 40x15.50x20 Toyo MT's, 20x12 KMC rockstars with matching spare, PML differential covers and transmission pan, ORME brothers stainless steel brake lines, Highangle Driveline 2pc rear driveshaft, NP241 swap with SYE kit, Mile Marker stainless locking hubs, Kodiak sidewinder power steps at each door, custom front bumper, stull billet grill, Bushwacker cutout fender flares, Goodmark cowl induction hood, LineX bedliner (and soon to be graphics), TYC headlights and park lamps, ProComp front bar and 8" offroad lights, custom interior and JL audio/Pioneer/infinity entertainment system, Volant air intake, flex a lite dual electric fans, Wester's Garage Custom PCM, Borla stainless cat back exhaust system, etc. etc. etc."
Thanks,
R.Brown
Brandon, Manitoba, Canada
MAY
Finished up development work on 1996-1999 Cadillac ECM--So we can provide custom tuning for your kit cars, turbo, cam, custom 4.6L engine builds. We're presently rebuilding the engine dyno room for further performance engine work and standalone applications. Stay tuned for development on 2000 + Northstar performance, as well as the 2004-2005 Pontiac GXP 4.6L.
APRIL
Check out our Rides Pages. We have some new photos! Currently, we are updating our site to make it a bit simpler.
---
2009
---
NOVEMBER
We recently Dyno tuned some 2010 Camaros! Check them out on our YouTube channel as well as the Dyno Results page.
*NEW* 1994-1995 3.4L V6 Camaro; 1994 VIN "S" 3.4L Flash ECM - Speed Limiter, Trans. Modifications, Engine Modifications. Customized to your vehicle! Only $429.00
*NEW* For your older OBD2 Tunercat software, you can now purchase individual tuning software templates for GM Diesels -- Go to the software pricing page.
OCTOBER
Wow, it's been a while since we've updated our news. We have many new Dyno Runs posted on our YouTube channel and the results are posted on our

Dyno Results

page.
We still have been keeping pretty busy despite the economic situation. Thank you to all who have helped us stay in business. Without you, we wouldn't be here. Thanks for the continued support and feedback you have given us to keep us going!! Stay Cool!
SEPTEMBER
WESTER'S GARAGE FAMILY FUN NIGHT at Medicine Hat Speedway. September 25, 2009. We gave out free t-shirts and hats to the racers. We had a great time watching all the cars, trucks, and bikes running! Pictures

HERE

!!
JANUARY
GMT software has grown to include the 2002-2005 4.2L Trailblazer, Envoy, Bravada, Isuzu and Saab engine group.
We've added a "Wester's Garage Video of the Month" page. If you would like to contribute a funny video, please send them to westers.webmaster@gmail.com with the subject "Monthly Video" and we may feature your video on the page!
Alex Jones -- SCAA Auto Cross
Welcome to 2009!! We at Wester's Garage hope everyone had a safe and Merry Christmas and Happy New Year!
---
2008
---
NOVEMBER
Some Important Information regarding Extended Warranties!!

AMVIC News Release - 12 November 2008

To Motor Vehicle Sales Businesses and Media

AMVIC warns not to purchase extended warranties from unknown sources Edmonton... The Alberta Motor Vehicle Industry Council (AMVIC) is cautioning consumers about a company named Warranty Center that is trying to sell after-market vehicle warranties to Albertans.

"This company is not licensed to sell warranties in Alberta," says Bob Hamilton, executive director of AMVIC.

Consumers are being contacted by a company representative advising that their vehicle warranty will expire in two days. The representative claims the information was provided by the manufacturer that provided the original warranty.

Consumers are then offered a five-year extended warranty for $175 and asked to provide a credit card number. The representative tells consumers they can contact Warranty Center at 1-877-914-7776.

Extended Warranty contracts on vehicles are considered to be insurance and are regulated under the Insurance Act. To confirm that the product you are considering is being offered by a licensed insurance company and a properly authorized Restricted Insurance agent please contact the Alberta Insurance Council at 1-800-461-3367.

"Do not purchase an extended warranty from any unknown source," advises Hamilton. "We suggest consumers contact the dealer where they purchased the vehicle if they want to buy an extended warranty. Consumers can also contact AMVIC at 1-877-979-8100 or www.amvic.org if they have questions about an extended warranty."

AMVIC is responsible for administering and enforcing motor vehicle industry regulations under Alberta's Fair Trading Act.
SEPTEMBER
GXP Pontiac Solstice Dyno Results see

Dyno Results Page

. See comparison between GXP and a 2005 stock Corvette!
AUGUST
GXP Pontiac Solstice Race Tune Finished! Dyno Results for 2.0 L Turbo GXP Pontiac Solstice. See STOCK, TUNED, and a comparison of both Dyno runs on our

Dyno Results Page

.

Under the STOCK Dyno run, at 3439 RPM - 196.3 STP Torque C lb-ft made
Under the TUNED Dyno run, at 3434 RPM - 284.0 STP Torque C lb-ft made (actual peak torque - 294.4 lb-ft between 3209 and 3215 RPM!)

That's an increase of 98.1 lb-ft of Torque at the wheels!!

Under the STOCK Dyno run, between 4765 and 4801 RPM - avg. HP 181.1
Under the TUNED Dyno run, between 4765 and 4801 RPM - avg. HP 234.8 (actual peak)

That's an increase of 53.7 Horsepower!!
JULY
Finished fabrication, wiring and installation on a 2000 GM truck with a 2008 LS3 Corvette engine. Got best burnout award at StreetWheelers' weekend in Lethbridge, Alberta.
Paint and body by Davis Pontiac, Lethbridge ! Pictures found on our

Rides Page

. Here's a response from the owner:

"Hey Lyndon,

Just letting you know the LS3 truck ran a 13.6 @ 99MPH. It was pretty consistent if I could keep the tires from spinning. I'm happy with the results so far. Hopefully in the hat on the 12th/13th I can improve on those numbers a bit more.

Also I hope you remember that Denali I put a rear mount turbo on. I'm just waiting on a converter for it and hopefully we will have it up to you in 3 weeks time. I know you are busy but this is my customers daily driver so hopefully a week is long enough for ya if you can kinda schedule it in to finish up the tune. Thanks."

Check out the new Ford F250 Super Chief Hydrogen!!

Pictures

We've uploaded some videos to

YouTube.com

... Check them out on our YouTube channel!!
Happy Canada Day!! (July 1) Happy Independence Day (July 4 - USA)
MAY
Check out this customer's 1/4 mile video!!

Click Here
APRIL
Our software line up grows. We've just added more 1996-2005 vehicles. Check the price list and software links for more information. Presently, we've got the only software package for programming all GM 6.5 Turbo Diesels, 1996 and 1997 GM Flash ECM coverage for V6 cars and trucks, as well as V8 !
MARCH
Race tune finished for 2007 GXP Pontiac. 280+HP and 300+ftlbs torque from this mighty little 2.0L engine from Pontiac. Very impressed...and I think it's got a lot more in it from what we can see. Ship your ECM to us directly for a VERY fun ride.
FEBRUARY
See this article on the SAE website that describes how the surprising new GM V8 diesel engines have no manifolds! -- **Update** Article seems to be missing :(
Information on '08 Hummer H3 Alfa Dyno results!! Check out our

Dyno Results

Page for original document and for highlighted results showing the Wester's programming!
JANUARY
If you need or want to put a 4.0 V8 or 4.6L Northstar in an offroad application, we are now custom tuning these for 1996-1999 series engines only.
---
1998
---
AUGUST
Chassis Dyno Installed - Electronics R&D Begin
---
2000
---
JUNE
Custom tuning files for Pontiac Fiero V6 and 4 cyl finished. Delveloped Tuning file templates for GM TD 6.5 1994-1995
---
2002
---
JULY
An electronics subcontractor contacted us about 4.3L conversions for UPS vans across North America and we're proud to say that our modified code was chosen for use in those deliver vans.
---
2003
---
DECEMBER
Compiling 1996-2001 6.5 GM Turbo Diesel programming for the flash PCM. Run 18 PSI + boost no codes and no defueling.
BIG COUNTRY Oilfield (Medicine Hat, AB) is contemplating a 100+ truck retrofit of our custom PCM's to save fuel, limit speed and ensure overall driveability of their GM Fleet.
- 57 of their 2003-2006 GM Fleet have been programmed at this point, including Duramax.
MAY
(15th) Flint Field Service Ltd (Redcliff, AB) has just ordered 40 Custom Tuned PCM's for their fleet of 1999-2003 GM trucks to improve fuel economy. These PCM's are speed limited, which will save tire, brake, and powertrain wear as well as improve fuel economy over the long haul. Early estimates on fuel savings alone will reach $1800 per vehicle per year. Congratulations on a great decision.
JANUARY
We've just completed a contract with the US Military in 50 new 2002 6.0L GM Suburbans. Sorry--can't tell you much about it.
---
2004
---
SEPTEMBER
Hummermax 'extreme' project delivered to Powerplay Performance (Utah). Should be at the SEMA show ! First Duramax in an H2?
AUGUST
Injector core program started. Added Impala/Monte Carlo and Grand Am V6 custom programming to the lineup.
JUNE
Compiling 1996-2000 GM Vortec Truck PCM flash templates.
Completed 2001-2004 C5 Corvette coding for KR problems with Supercharging.
MAY
Completed high performance tuning for first generation Duramax (230HP 'above stock' at the wheels--no speed limiter for 2001-2004).
Compiling CTS-V Cadillac code--performance tuning finished.
JANUARY
Completing 3.8L V6 Camaro and Firebird coding for 1996-2002. Will re-look at Aurora and Cadillac code soon...
---
2005
---
DECEMBER
Our own Duramax Dealer level software package. DDT Tuner ...

Details

...
NOVEMBER
Time for an engine dyno...
We broke the 500HP barrier on the Duramax...549HP and over 1030 ft/lbs TQ (Mustang Dyno -- Edmonton, AB) with just a computer reflash.
OCTOBER
Testing 2004 Envoy and Trailblazer -- 2005 Tuned PCM Now available.
SEPTEMBER
Testing 2003 Trailblazer. Gains are good, as well as mileage improvements--more testing to follow.
Electronic Camshaft test machine arrives. Check it out at www.performancetrends.com
AUGUST
New SUPERFLOW SF600 Flow bench has arrived for testing and development work.
JUNE
Testing 2002 Trailblazer. HP Gains are good, as well as mileage improvement of 4-5 MPG (direct customer feedback).
APRIL
WESTERS GARAGE remote programming software package available--call for details -- covers 1996-2006 GM Products.
MARCH
2004-2005 LLY Duramax testing done. Excellent mileage and HP gains.
FEBRUARY
Finished coding on 2001-2004 Pontiac Venture vans ! More V6's to come...
JANUARY
Bench flashing 2003-2004 Trailblazer and Envoy PCM ! Performance modifications to follow...
All GM V6's added to programming lineup -- 2001-2004 HOT Duramax programming exceeding any plug in module.
---
2006
---
DECEMBER
Check out our Scanner and Programming Software on the Price list page! You can now purchase a programming system with ability to program one year specifically and purchase each additional year individually. We've just purchased a Superflow Engine dyno, but haven't had any time to set things up yet. Look for announcements in the future as we develop more streetrod performance engine packages for our clients.

FORD-PRO: Ford read and write programming system for our dealers is now ready! Call for details! This will include new interface, module, cables and software. Updates for the GM dealer system will include V6 cars, Trailblazer/Envoy 4.2, 6.5 Turbo Diesels, Integrated Scan Tool: ECM-PRO. VERY SOON!!!

CLICK HERE

to see programming software on the price list for more details
NOVEMBER
Custom Programming for FORD coming VERY SOON!!! Custom tuning will include 7.3 and 6.0 Turbo Diesel.
OCTOBER
First 1994-95 6.5 Turbo Diesel programming system available! See

SHOP

under OBD1 System
AUGUST
Same Duramax customer runs a 12.2 E.T. @ Medicine Hat Drag Racing track and then runs an 11.87 on nitrous to top the night. Congratulations Fred Weisgerber of Medicine Hat, AB!!
MAY
One of our customers runs a 12.8 E.T. (2600 ft elevation track) with his BD Turbo (46 PSI boost) equipped 2002 Duramax truck !! Running our race tune, of course ! As we work further with him, expect even better times...If you can't tow your trailer with your race car--race your tow rig !
MARCH
2.2L and 2.4L -- 4 cylinder support for GM. Includes Cavalier, Sunfire, Grand Am, Alero, S10/Sonoma !! Supporting 1997-2005
--FLASH-- We're working with a GM dealership on a LS7 Swap into a 2005 GM 4x4 Silverado . Stay tuned for the results ! UPDATE** Runs well--but needs a larger exhaust system. Hope to get more feedback from the owner soon.
MARCH
More support for the software tuning package. Now included is 1996-2006 GM Truck models including all engine combinations with 4.3L, 4.8L, 5.0L, 5.3L, 5.7L, 6.0L, 6.6L, 7.4L and 8.1L -- including motorhomes / HD chassis through to the S10 Trucks and mini-vans. Can be purchased as an upgrade from any dealer package or DDTuner package.
FEBRUARY
RealTime Support for our DDTuner software package. Tune your Duramax in REAL TIME!
JANUARY
Added 2.4L LE5 Pontiac Solstice and other models, 3.9L LZ9, 4.4L Supercharged Cadillac and LS7 as well as the 2006 Chevrolet HHR to our programming lineup. Check the pricelist for new models.
Factory PCM for 4.2L GM available...streetrod applications only--still in development.
---
2007
---
DECEMBER
Merry Christmas to all--and a prosperous New Year !!
OILFIELD Environmental agencies have placed restrictions on operator trucks equipped with afterburner carbon filters on newer GM diesels or they're not allowed in the environment.

We listened--custom programs for 2007-2008 Diesels are ready for GM particulate filter and afterburner delete. We guarantee 22+ MPG highway with all 2007-2008 Duramax LBZ and LMM Custom programs (stock tire size).
Presently working on the same help for our Dodge and Ford clients.
NOVEMBER
OFFBOARD FORD harnesses available for the Ford Pro dealers. Now you can reprogram Ford EECV ECA units out of the vehicle in total confidence with our DPS-FORD SYSTEM, bypass dash and PATS system interference.
OILFIELD Environmental agencies have placed restrictions on operator trucks equipped with afterburner carbon filters on newer GM diesels or they're not allowed in the environment.

We listened--custom programs for 2007-2008 Diesels are ready for GM particulate filter and afterburner delete. We guarantee 22+ MPG highway with all 2007-2008 Duramax LBZ and LMM Custom programs.
OCTOBER
Totally absorbed in tuning several new performance models, including the 2008 Pontiac GXP. Recently made over 300ft/lbs torque at the wheels at 3500 RPM with the supplied dealership car. Dyno sheets to follow...
SEPTEMBER
The new Dyno is in!!! Check out the pictures of getting it in and set up!

Click Here
JULY
NEW DYNO ordered. We're replacing our 500HP MAHA with a new Autodyne 1800 HP unit from Superflow. Stay tuned for details...
Now available in Canada. Lease purchase our software packages! Click here for software package information! Click Here for more information on why we are using National Leasing. Why lay out all your cash up front...make payments, leases qualify for full tax write off benefits, also.
First to the market with a custom program for the 2.0L Solstice and Saturn Sky Turbo GXP cars. Clients are already shipping computers directly to us for reprogramming. 62 ft/lbs gained at the wheels with great driveabilty. Returned Dyno sheets from independent tests indicate 262 HP at the wheels !
Race Duramax for 2006-2007-2008 LBZ, LMM guaranteed to outperform the competition with great driveability.
Custom Reprogramming available for ALL GM 1996+ gasoline vehicles for E85 use. You must send your computer or supply VIN (Vehicle Identification Number) and computer service number for the software modifications required. You will not be able to use conventional gasoline after this software remap. Expect similar mileage and additional power gains with these updates.
JUNE
Custom Reprogramming available for ALL Listed MEFI controllers--ship them up and we'll get them back fast.
Since 1992 the GM Delphi MEFI ECM Controllers have been used in a wide variety of applications, including:

Marine - MerCruiser, Indmar, and many boating applications
Off-Road use includes - Sand rails, race cars, industrial engines, and more
GM Crate Engines - Ramjet 502, Ramjet 350, LT1, LS1, LS2, LS6, LS7, Ecotec
Includes MEFI-1, MEFI-2, MEFI-3, MEFI-4, MEFI-4A, MEFI-4B units.
MAY
These guys have a stock engine, Wester's Garage Tuning, headers and torque converter. They were the Foot Break Wally Winner at Area 51 Dragway. To view actual time slip click here

Time 11:25pm
Altitude 4750
Temperature 62 F
Humidity 62
Bar Pressure 30.14
Wind 5-8 mph side wind
Index 12.70
Reaction .6631
60 ft 1.7270
330 ft 5.1647
1/8 ET 8.0788
1/8 MPH 85.08
1/4 ET 12.7089
1/4 MPH 105.08
Now available in Canada. Lease purchase our software packages!

Click here

for more information! You'll also find out more information on why we are using National Leasing. Why lay out all your cash up front...make payments, leases qualify for full tax write off benefits, also.
1996-2000 Vortec 5.0L, 5.7L Performance Injector Spider sets--developed and tuned here only. These injector sets flow 20% above stock and are perfect for the 383 performance engines, as well as supercharger applications. See the pricing page for more information.
Reprogramming available for running E85 Ethanol in your vehicle. No extra add-on parts required. Simple computer or Memcal/Prom swap. Initial mileage testing is good--8-10% loss from gasoline use.
APRIL
OBD1 6.5TD Realtime programming package is now available. Just added 1997-2002 GM V6 3.1, 3.4, 3.8L as well as minivan support for the Pontiac Venture Van to the GMT programming system. We're going to start looking at Cadillac Northstar development again to get an editing package finished.
MARCH
OBD1 6.5TD and OBD2 6.5TD packages are available. Check the SHOP. Realtime tuning is available soon.
FEBRUARY
Our GM 6.5 Turbo Diesel reprogramming software beta release is ready! This update covers 37 calibrations for 1996-2003 6.5 Turbo Diesels including H1. Dealers... its a FREE update! Anyone with the GMT or DDT tuner package please email us for your update! This is the ONLY 6.5 Turbo Diesel editing package available for OBD2. We're so busy with software, the engine dyno installation has been put on the back burner. The oil patch seems to snatch all the good workers--good help in the shop has been hard to find.
JANUARY
Snell Motors supplied a 2007 Yukon running on E85--and we got it running right after retuning on our chassis dyno with a new Magnuson Radix Supercharger. Nice rig, fast--and mileage was running 15-16 MPG (and it was -35C that day !!). We did run into a Stabilitrac issue, but we're expecting the module from Lingenfelter will solve this for them (UPDATE) Apparently we got carried away with the maximum torque this engine would develop and we built in our own stabilitrac problem with the values we set in the program. Problem solved by reprogramming correctly.
Congratulations to Brian from Medicine Hat, Alberta who won the SONY Playstation 3 in our Triple Dog Power Pup Bully Dog Draw in December! His wife came to pick it up for him, their kids could hardly wait! Merry Christmas and many thanks from Wester's Garage for their support.
​
​
---
---
Testimonials
Matt M. - 2001 8.1L Chevy Truck
---
"Hello Lyndon hope you are well. "I have done some work on my truck and am in need of a retune. I have installed a new cam in my 2001 Chevy truck. I also did some head work I opened the exhaust ports a little and smoothed out the intake radius some nothing major. I also would like the throttle sensitivity turned up. The cam I put in this time is a smaller one its a Raylar bp 202. The intake specs are .520 lift 228 duration 112 centerline, the exhaust specs are .544 lift 236 duration 120 centerline other than that everything is the same. Any questions call me at ***-***-**** I am working a day shift now so I may not be able to email as fast. "Thank you, Matt M."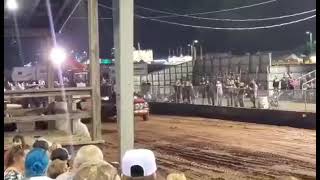 ---
John - 2003 Envoy Computer in Offroad Vehicle
---
Lyndon, Doubt you remember me, but I was the guy from the US that was having all the trouble with his 2003 Envoy computer and you were helping troubleshoot over the phone. At one point I promised you some pictures when it was done. I was traveling in Australia for a year, but I am back now. Well, it's still not really done. I don't think these projects are ever as good as you want them to be, but I got it running right before I went to Australia, and it is a beast. I was looking for another old email to get some more parts I need now, and it reminded me I owed you pictures, so here are a few, if you are curious. 1. Inboard breaks on Ford IRS 8.8's with 4.10 gears (posis and lockers of course)
2. Custom gas tank and remote radiator
3. Independent suspension all the way around with 18" travel in front and 25" in the rear
4. The dash board you helped me with (was in a hurry when I made the case... I'll fix it some day, but it all works except the speedometer)
Anyway, thanks for your help.
---
Jeff - TBSS
---
Hey Lyndon just wanted to drop a line had fun this summer. You tuned my TBSS last year with a mild tune for premium with a 100 shot. During the summer with nitrous timing adjustments managed a 13.2@112mph up from the 15.4@92 stock numbers. Transmission is even still solid. Great work on the tune. Almost off power train warranty so may need a new tune in the future after some hard parts get swapped out. Maybe try to get into the 12's. Cheers
---
Russell -
---
Hi Lyndon- I have finalized my mod list. These are all of the mods to my truck that I want to incorporate into the tune:
Whipple Supercharger kit made for 96-98 Vortec 454 as delivered (unmodified). The kit advertises 5-7lbs of boost for this application.
42lb matched injectors supplied by you.
78mm bored throttle body from Xtreme-FI
Flex-a-lite dual fan kit PN 280 with manually adjustable on/off fan control. I will adjust this as needed
180 degree thermostat
Stock cam, stock heads, stock internals - engine has never been opened up
Stock fuel pump
Edelbrock TES shorty headers
High flow replacement catalytic converters
Magnaflow dual 3" in / single 3" out muffler
Performance distributors firepower vortec ignition w/wires
New AC Delco platinum replacement plugs gapped to .050
5.13 differential gears (stock ratio was 4.10)
37" tires - Toyo Open Country MT. Specs (from their website): Diameter = 37
Transmission: 4L80E with B&M trans pan and external HD cooler. It was rebuilt and supposedly beefed up 10k miles ago.
The truck is a toy. It weighs about 7,500lbs. I use it for hauling/towing mostly and drive it to work occasionally. I tow a 7,000lb tow behind trailer with a fully loaded bed several thousand miles a year. I live in Southern California a few hundred feet above sea level. When towing I can see altitudes of around 7k feet over some passes with some decent grades. Outside temps here in SoCal are mainly between 70-90 with 20-30% humidity. I spend little time in winter conditions; just short jaunts to visit family in the mountains.
The truck has no 'pre-existing conditions'. It doesn't have any existing trouble codes. I get about 12MPG now in highway driving while unloaded (not too shabby for a lifted truck). The engine runs cool with temps between 200-210F. The engine doesn't burn oil. I still need to pass California emissions tests once a year. I have datalogging capability as you know. AFR, EGT, OBD-II data, Boost. Please let me know what if any data you need when I start running the charger to make sure we have a good tune. I attached a few pictures of the truck for you. If you need any more information, please let me know. Otherwise, I look forward to getting the updated ECM and getting the charger bolted up!
Thanks
---
Mark - 1931 Model A with 1996 LT1 Computer
---
Hi Lyndon, I had a 1996 LT1 computer tuned by you for my 1931 Model A. At that time I said I wanted as rough an idle as possible given my camshaft and you delivered such a tune ( sounds great). I had also modified the intake such that it essentially was a ram-air setup with a hood scoop. (pics attached). At that time you mentioned given this setup there might be some problems with the mass air flow getting confused. Well, I do get the odd stumble like a miss. When I removed the mass air flow from the equation so it was forced to run speed density this goes away.
So after driving the car like this for a few years and almost 20,000 miles, I've decided that I'm ready to give up the lumpy idle and stumble and was wondering if there would be a cost and if so how much for you to put a normal tune for an LT1 hot cam and also change it over to speed density. thanks in advance
---
Videos of Some of Our Customers
---
---
Alex T. J. - 2007 Pontiac Solstice GXP
---
Lyndon, We competed at the SCCA Northern States Championship this last weekend in Toledo, Ohio with great results! This was the largest Solo event so far this year with 354 competitors. I took 1st place in my class by 1.202 seconds over a very good Mitsubishi EVO driver (and a fellow friend), Corey Ridgick. http://www.scca.com/popup/raceresult.aspx?event=17145&file=1331 [Link no longer available] Scroll down to B-Street Prepared On the overall Indexed results I placed 5th There is another type of indexed results call SNAP. This one actually placed me in the #1 position out of all 354 people. On a different note there was another GXP there running a competitors tune for E85. He boasted about 420 ft-lbs of torque… but could only go to 6000 rpm before it would break apart. I told him he was shooting himself in the foot by limiting the RPM. It was bad enough that after the first day of competition he emptied his fuel and re-tuned it for 93 octane. We had our second local event for the year on Sunday. Despite the cruddy weather it attracted people to drive 5 hours for the strong competition. I was able to take 2nd overall, would've had 1st but I coned it away on my 4th run. Overall results can be found here: http://www.nworscca.com/attachments/results/2011/2011_e2_index.htm Thanks again, I get questions/comments about the car all the time and make sure to give you credit for uncorking the power!
---
1995 6.5 Turbo Diesel Customer
---
Recently you did a program for a customer with a 1500 GMC which had the Holset turbo, modified exhaust manifolds and cryogenically frozen crank..... Ring a bell? Name P********? Anyway, he called to say it is working great, also dropped his 1/4 time by over 2 seconds. He's very pleased with the results.
---
Larry - 2007 Acadia
---
Hello Lyndon, I thought I would give you some feedback on the tuning you did to my 2007 GMC Acadia. The gas mileage has improved by 2 L/100km at speeds of both 100 and 115 kph on the highway. I have not kept track of the mileage in the city yet, but it seems to be much improved. The bottom end torque in stop and go city traffic is greatly improved. It is a night and difference from what it used to be. It definitely gets up and goes with far less effort when the traffic light changes. On the highway the engine holds its speed (rpm) a lot better. It use to always loose power going up even small hills which would force the transmission to always kick down. Now it just sails along without all the down and up shifting of the transmission. It still will kick down to a lower gear on the larger hills but this is normal. The only thing I'm not sure about yet is it seems it may stay in 5th gear too long on the highway after it has shifted down for a hill and the vehicle has returned to level ground. Not sure. It just might have been a crosswind that was giving me grief. I'm leaving to San Francisco with this vehicle on Tuesday for 3 week. If there is anything else I will let you know, but for now I am extremely happy. Thanks
---
Mike -
---
12-8-2010 Several months ago I purchased from Wester's Garage their ECMPro scan data logging software. The software has been great in getting the info my tuner needs to get my '96 Corvette running at it's peak. It's fairly easy to navigate through and will handle all the PID's I throw at it. Not just three or four like some of the other cheaper OBDII data logging software out there. Just recently I purchased a wideband 02 to help in getting even more info to my tuner. Lyndon has been great in helping me get it synced up with the ECMPRO so all the data can be viewed on one page on my laptop instead of on two separate pieces of hardware. If you're in the market for OBDII data logging software I high recommend you take a look at what Wester's Garage has to offer! You won't find a better person than Lyndon to make it all come together for you!
---
Rob - 1998 GMC Sierra - Cover Quest
---
One of our customer's trucks was featured in 8-Lug magazine! Check out the spread here. Driveline/Suspension
H.Bullee and Sons custom leaf springs
HPD60 (front)
14-bolt FF (rear)
5.13 gearing
Detroit Locker in the rear
PML Inc. differential covers and transmission pan with temp sensor
High Angle Driveline rear two-piece shaft with 1450 joints
SYE kit from JB Conversions for the NP241 swap
Offroad Design rear shackle flip
Rear disc conversion
Off-road Direct SAS kit
Off Road Unlimited front sway bar
Off Road Unlimited crossover front steering
Custom-built front crossmember (factory one removed)
Custom-built front shock hoops
Six Sway-A-Way/RaceRunner 14-inch-travel reservoir shocks
20x12 KMC Rockstars painted to match with matching spare
40x15.50x20 Toyo M/Ts
Mile Marker stainless steel manual hubs
Bonneville SSEI bucket seats
Factory rear leather seat from donor
Black carpet from ACC with matching carpeted mats
Black inserts in the doors
Custom-painted headliner of a WWII air raid
FatMat throughout the truck (two layers, four on the doors)
JLW612 subwoofer fires out the back of the center console, which is shaped like a bomb
Custom-built amp rack that's mounted to the bottom of the rear seat with a built-in cooling fan to move air around and behind the amps for extra cooling
JL450/4 amp
JL500/1 amp
Kicker 6-inch components up front
Infinity 4x6 plates in the rear
Pioneer in-dash DVD/CD/MP3 player
Viper two-way paging alarm system
0 awg wiring throughout
Custom gauge overlay (brushed aluminum)
Nu Image billet accessories throughout (heater knobs, etc.)
Triple-gauge pillar pod with three Auto Meter gauges (trans temp, vacuum, and air/fuel)
Billet, flamed steering wheel
Custom-machined .50-cal solid steel transfer case shifter
Billet rearview mirror
Engine Compartment
Volant cool-air intake
Vararam intake plenum
Dual Odyssey batteries
Flex-A-Lite dual 15-inch Monster fan
HD radiator swap
Borla cat-back exhaust

Wester's Garage PCM tune
Exterior
Custom mix of my own, Olive Drab by Endura
Bushwacker Cut-Out fender flares
Steel painted handles ('88 to '94 GM)
CIPA power extendable mirrors (painted to match)
Stull billet grille
Custom-made grille emblem (old belt buckle I had)
Pro Comp front bar (modified)
Pro Comp 8-inch off-road lights
Sectioned factory front bumper for tire clearance
Goodmark cowl-induction hood
Billet fuel door (painted to match)
FBI steel roll pan
TYC headlights and park lamps
LineX bedliner

Kodiak power steps with 12-inch arm conversion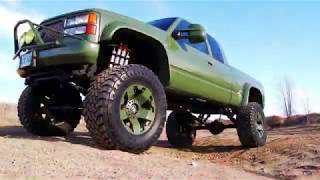 ---
Ken -
---
Looking for mileage tune, stock truck. 2008 gm we did about a month ago, with high flow exhaust, no dpf & air intake went from 550 to 930 kms to tank of fuel, got a case of beer for that one. Thanks
---
Chris V -
---
Don't get me wrong Lyndon; car runs great, especially now after your tune! Like I said, from what I can see you have implemented a nice timing curve and air/fuel is great! Car is nice and lopy at idle and hesitation around 2k r's is gone! Car just takes off and has very fast, consistent gains! I can FEEL the additional torque, low end.. believe it or not but this little six actually pushes you back in the seat slightly! Next week we are going to dyno with my zex (wet-kit) starting with 75 then 100 and if everything seems fine; we will leave it rest with a solid 125 shot!!! which will put me close to 300 at the wheels give or take with drive train loss. Just disappointed that company who built motor gave me wrong #'s! I believe in getting what you pay for!!! but you did great! Very stout six now! Oh yeah by the way she barks second at WOT! Understandably your work is done but if your curious what all I get out of my (project six cylinder) after we do next dyno runs, I can send you dyno results to see what this baby is actually going to be putting out at the wheels!!!
---
Chris V - (Dyno Results)
---
Lyndon, Here are the final dyno results with nitrous. What do you think? Not bad for a little six, huh.
---
Keith G. - 2007 GMC
---
Hi, Just a follow up on the work you did. The truck showed 14.2 litre/100 km on the way down and 12.6 litre/100 km on the way back to Coronation. Not bad for -36 degrees [Celsius]. It is quite a bit more responsive than it was and it seems to run quite freely. I am impressed. I was wondering if you can adjust the remote start to run for a 1/2 hr and start more than two times. I find the 10 minute setting from the factory to be a nuisance. Thank you for now and best of the season to your family and staff.
---
Richard - 2005 Duramax
---
Well, here's one of the good customer feed backs, this guy say's before burn he always used in the fuel range of 14-15 L/100 km, now he say's he uses 8 L/100 km of fuel on the highway, has more power than ever. I asked him if his factory fuel monitor system was off, he say's no, because when he fills it up, the litres used are the same calculating out manually as with his factory monitor .He has driven truck 3000 km's since burn was installed ..... go figure this !!
---
Bill - 1998 Cadillac
---
I got the ECU today and installed it, WOW I am very impressed the car is fast and fun. Thank you for all of your help. I have included a pic of the car that got a new brain. Thanks.
---
Thomas Caladrino - NYC Performance Tuning - Cadillac CTSV
---
Lyndon, A customer we did a caddy CTSV for called me this morning extremely happy to tell me about his outing at the race the track last Saturday and I wanted to pass the information on to you since you're the guy who deserves all the credit here. Before his tune back in 6/09 the cars best time was 12.14 @ 112mph. Yesterday was the first time it's been back to the track since then and it went 11.62 @119mph and that was walking it out easy with the stock tires. He thinks it will go faster with a harder launch. This guy owns a huge car service that been in business here since the 50's and he always had the fastest cars around so he very respected at the track and when he put those numbers down everyone at the track started asking him what he had done to the car so of course he told them all it has is a tune (no one believed it) and who tuned it. There was a guy there with a CTSV that had headers a full exhaust, pulley, and tune that only went 11.40's. That car was done by the same shop that tuned his GTO years ago so he thinks 'there are a few more screws to turn on his GTO computer.' He is so impressed with this tune he would like us to have a look at his 2006 GTO. He is not completely happy with it anymore after seeing what you could do with his Caddy he is sure the GTO can be better....
---
Alex T. J. - 2007 Pontiac Solstice GXP
---
Hi Lyndon, How are things going "Up North"?... 2 weeks ago we competed in the SCCA Solo National Championships in the B-Street Prepared class. This class has been a hot topic in SCCA because many people feel it is dominated by the Mitsubishi Evolution and that no 2WD car could compete. We were trying to prove that was not true (as long as it didn't rain!). Well after the 1st day I was sitting in 3rd position in a 26 car class. The 2nd day I was trying to catch the 2 front runners but couldn't put a decent run together and ended up in 4th. Although I did enjoy the defending national champion coming up to me at one point and telling me to slow down :P The car received lots of attention from many competitors and spectators. The announcer at the awards ceremony also made it clear to everybody that it was a Solstice GXP, not a Mitsubishi Evolution. Overall at the even I was 97th out of ~1200 competitors! I couldn't be happier, besides being 96 or better :). Next year with a little more suspension and chassis development and a diet for the c ar we think we have a very good chance at winning the National Championship. Thanks again for all your help! We wouldn't have been able to do so well without it!
---
Dale Adams - Dale Adams Automotive - 2001 4.8L Chevy
---
Just got a report back from the customer we reflashed on Wednesday, after doing a catectomy and your program he says has more power and better performance than his 5.3
---
Cam - Port Sheldon Auto - 2003 Chevy Trailblazer
---
Customer we setup last week with the 2003 Chevy Trailblazer 5.3L stopped in today just to let us know how happy he is with the tune. He claims 'The power is amazing and the 3 MPG increase is worth every penny!' Thanks Again
---
Richard
---
I just wanted to send a picture of our start jump. We had a great race this year, but unfortunately coming up short and not finishing (next year!). Thanks to everyone that supports us and the race effort!
---
Colin R. - Davis Pontiac Buick GMC
---
Just wanted to let you know. My little brother drives this truck and has currently been working out in Med Hat for the last couple months. He drives back to Lethbridge every weekend. He has been traveling that highway netting 26-28 mpg. 100,000kms on it and synthetic oil. You got a hell of a tune in there. Close to 800km to a tank of fuel. Little oversized tire on a 4x4. good job bud. Keep this tune on file!
---
Preston C. - 2007 GM Truck
---
Lyndon, After speaking with you this morning on the phone I installed the Tune. All I have to say is wow what a difference. Its night & day between your tune and the diablo performance tune. Power delivery feels much smoother, and it pulls harder top end. I'll have to wait to see the change in gas mileage, but with the power difference in the tune I could care less about it. I am very satisfied. I'll let you know when I go catless and Long tubes for tune changes.
---
Dave F.
---
Hi Lyndon, See dyno graph. I think it is what I should have expected. Just wanted to know if you had any thoughts. They Dyno guy said something about the tranny kept downshifting due to the tuning - they weren't perfectly set up for diesels. In any case, there were probably 20 other trucks that ran and didn't have any issues. My personal feeling on the driveability is that you wouldn't even know its there. Shifting is great and so is the power. I actually gave your info to another guy with an LBZ that ran 525 HP. He is running PPE and hates the shifting, etc. His name is Matt O******* and he'll probably be calling you. Best Regards
---
Maktoom, Kuwait - 2008 6.2L Hummer H2
---
Lyndon, I have test the H2 the tune is great and its faster than his H2 friend with hp tune. Thanks a lot.
---
Bob K. - 2003 Corvette
---
Hi Lyndon, Back in 2003 I bought a PCM and tune for my 2003 Vette. We then exchanged several emails regarding the exceptional performance of the car. Don't know if you remember or not. I have since gotten HP Tuners but the car has never run as good as when you tuned it. I would like the latest and greatest tune from you and was wondering if I need to send you the PCM or can you send me a file I can load using HP Tuners. Thanks.
---
GM-Trucks.com/Forums
---
https://www.gm-trucks.com/forums/topic/133021-westers-tune Hi Guys, Just had my 2011 Silverado crew 5.3 uploaded with a Westers hot tune. I can't believe how much this tune made a difference. The shifting and power is incredible so far. I really didn't drive it to much as it was late and I had family obligations (damn kids, lol) I had a Westers hot tune on my 2006 and loved it but I seem to see more of a difference in power with this truck. I'll keep you posted with gas mileage and performance changes as I only drove 45 miles last night and the truck is still relearning. I was running 87 and now 93 and all the modules need to reset. I did hit it a couple of times (O.K I'm lying, I hit it a lot! LOL) and loved the power. I'll be taking it out today and having some more fun. I'll try to get up to the drag way within the next few months so I can post some times. DISCLAIMER .... Just want to say ... No disrespect to any of the other tuners out there. I know BB is a sponsor and stuff but I'm in MA and I have a Westers dealer not to far from me. Plus, I didn't have to buy another tune because Butch in Middleton, MA only charges a small fee when changing vehicles, plus My truck dealership loves to re-flash during service visits so I'm constantly having Butch reload my Westers tune. I just chose to go with someone local. I don't want you guys thinking I'm try to sell or convince you to go to another tuner. With all that said .... I'm very happy with my tune.
---
Wayne Sundberg from Sunoka Custom Tune (emailed custom tune) - 99 Chevy Truck with 87 Hot tune; 5.3 L stock truck
---
The only thing he said was 'Why did I wait so long to tune my truck'....WOW!
---
Wayne Sundberg from Sunoka Custom Tune (emailed custom tune) - 04 Chevy Truck 6.0 L
---
Response is good! I wish I drove the truck first, before I installed the first tune.... His remarks were 'The tune so good I put on some long hair music and pinned it!' Jim is a 49 year old plumber that has no cares in the world a very relaxed man!
---
Charles W. (Todd) Schrack - GXP
---
Hi: I am a VERY happy owner of your "hot" tune. I'm writing to see if you have made any upgrades since I had my tune installed at DeepBlueGXP's Mod Meet a while back. I'm especially interested in what GM is coming out with, and how it might be tweaked by you. Please keep me posted if you come up with something to make my GXP faster.... Thanks very much. You have the BEST tune out there ! Regards,
---
Carlos L. - 2008 GXP
---
Lyndon...I posted up this picture slip on a couple forums and some people are going nuts asking me how that's possible. I simply respond with "3 words my friend. Westers Race Tune." Of course I give them your info also. I hope you get some sales from this advertisement haha. Feel free to put the pictures up on your website if you feel like you want to :) Check it out :)
---
Cory - Pontiac Grand Prix
---
Hello, This is an email to Lyndon and the rest of the staff at Westers. My name is Cory, I had the red grandprix with the shift problems! I just wanted to say thank you very much for helping me with the pcm's and the work you did today on it to get it right. It works great now, better than before, and i really appreciate the help, its almost impossible to find that kind of service in the city here, and i would not hesitate to dive twice that far to get the service from you guys. Thanks again. Cory
---
Wayne Sundberg from Sunoka Custom Tune (emailed custom tune) - 1996 T-bird
---
Good morning Lyndon, Well I had some feedback from this customer, all positive the customer had his T-bird Dyno tune at Brown Bros. Ford in Vancouver with a Diablo Delta chip. His comment was: "Man there is no comparison between tunes the custom Westers ECM tune pulls 3x harder than the Dyno tune From Brown Bros, Ford. Thank you, you guys are GOOD! -- Chris E."
---
Alex T. J. - 2007 Pontiac Solstice GXP
---
Lyndon, The tune has been working great! My co-driver and I took 2nd and 3rd (out of ~140) at our local season opener. This Sunday were attending an Autocross that should have some good competition. Hope all is well up in Alberta!
---
Wayne Sundberg from Sunoka Custom Tune (emailed custom tune) - 2005 Ford E450 V-10 Motorhome
---
Ever take a kick at one of these units? You did Bin file last year for a fella Bob ******. Bob gained 2 miles to the gallon and complete change in the drive and performance. Now his friends are calling about there motorhomes!
---
Wayne Sundberg from Sunoka Custom Tune (emailed custom tune) - 2006 Duramax
---
All Good!! This customer cannot believe the improvement and power gain! with mileage. The truck was up at Sportsman Light truck and they were amazed with the performance of the D-max. The truck out performed there twin turbo Dodge diesel. Right on man !! Thank you Lyndon
---
J. M. - 2008 Solstice GXP
---
Dude – it is fantastic! Like you said – 20% quieter and it DEFINITELY spools faster! The car is such a blast! This is definitely a marketable tune – it feels more civilized, yet more powerful at the same time. Thanks Lyndon – can't say enough. I really can't wait to see how you integrate the GMPP stuff to really open this thing up!
---
Joel P. - Paynton Performance
---
Just a couple of updates from the races. The 2010 Camaro ran a 12.10 with traction problems… he was running faster than any of the supercharged mustangs that were there (there were a couple)… My own truck on the Friday night street legal's ran consistent 14.6's, and the Allison wasn't liking it in 5th gear… boy I've got to get that trans built. I was the fastest near-stock diesel there. The Cummins boys were running in the low 15's. The twin-turbo, twin-pump, nitrous built Cummins were not doing well for reliability, one guy scattered his bottom end all over the top end of the track. The other guy was tinkering with his truck all weekend and he had to get towed off the track after his last run… problem is that he uses that one for work too. The twin-turbo convertible vette with the manual 6-speed was running 12.6's on street tires, but traction was a HUGE problem for him. Another convertible vette that you recently DPS-LS2 tuned was indexed at a 13.5 and he ran a 13.3. They had more than 300 cars show up, and they had to start turning some away. It was much bigger than anyone anticipated, there were nowhere near enough grandstands for everyone. The pro and super-pro classes were huge, I started to loose track of all the different chevelles / mustangs / camaros / challengers/ chargers running.
---
Dave M. - Solstice GXP
---
Hi, I'm just sending a note to commend you on your Solstice GXP tune, and no doubt your other products. I recently got the tune for my wife as a birthday present and we couldn't be happier. It is like a different car. Overall driveabilty is way up, power of course is silly for a 2-litre engine, and it is even seeing better fuel economy numbers.... Again, thanks very much, awesome job. Starting a tire fund for spring.
---
Scott H. - Mass Diesel (email tune for a 1997 Corvette)
---
Lyndon, That C5 tune we did a few weeks back on a 97 lsi stock everything except tune on drag radials and a 150 shot of giggle gas 11.30 backed it up 3 times. Gonna spray it next week with a 200 going for a 10.90. Thanks
---
Steve M.
---
Lyndon, Check out my new fuse box plate. You should see a familiar name on there LOL. People will see it at shows and hopefully ask about you! Thanks for taking care of me.
---
Solstice Forum
---
Please visit the Solstice Forum for additional feedback... TRUST US, read to the end!! https://www.solsticeforum.com/threads/westers-tune-3-major-problems.50724/#post-759385 Frank I Registered Joined Sep 20, 2006 376 Posts Discussion Starter • #1 • Sep 26, 2008 WESTERS TUNE, 3 MAJOR PROBLEMS

First off let me lead up to how I came to the conclusion that Lyndon has three major problems with his latest hot tune.

Many, many moons ago (late 50's early 60's I was bit by the proverbial Hot Rod bug. Through the years I owned and raced muscle cars (muscle car was not even a term back then). After 15 plus years of adrenalin rush of racing in a straight line, I then got hooked on 911 Porsche's in the mid 70's. In the early and mid 80's the bug bit a little harder and I started my love affair with Turbo Porsche's.

Through the years as I became older (but not wiser) speed was still an addiction but straight line acceleration was only a part of the equation. The Turbo Porsche's taught me the value of learning how to drive fast on road courses in addition to straight line acceleration. As I entered into the 90's I became a little more practical with expendable income (son went off to college) and I divorced myself from the high cost and maintenance of modifying my Porsche's by purchasing a Third Generation RX-7 Twin Turbo. The little Mazda was one hell of a car for the money and satisfied my love of straight line acceleration and good handling on the road courses.

At times I still miss the love of my life the Turbo Porsche's, especially my highly modified ones that would cruise all day at 170 and give me the occasional adrenaline rush at 190 +, but the Twin Turbo RX-7 would haul butt with a few modifications to seals, porting, larger intercooler, adjustable turbo controls and ECU tuning.

As we entered into the new millennium and my life was slowing down both physically and mentally, I thought it best to give up my "need for speed" and gently entered into the comfort zone of Lexus LS 400's where I could drive with one hand on the wheel, cigar in the other and cruise in pure quiet surroundings. My wife absolutely loved the few LS series Lexus's we acquired and to this day that is all she will drive.

Well when Pontiac came out with the Solstice in 06, I immediately fell in love with the aesthetics of the car but after driving one I knew I would not be happy with the lack of power. In 07 when they came out with the GXP I decided to purchase the "little hemi" after a quick spin around the block in one.

My logic of the purchase was 3 fold.
1. Buy the car for its great visual appearance and enter it in car shows
2. Buy the car for its fair performance against Ricer type cars and other American cars with moderate HP engines like the standard V8 Mustangs.
3. Buy the car for its great gas mileage potential from a moderate performing engine.

Well I have never been disappointed with the car (I will have owned it for two years this coming December). The stock GXP is an excellent car for the price especially for a person who over the past 50 years has lost some reflexes and lost some peripheral vision which limits ones ability to drive like a teenager or young adult!!!!

Now everything was going fine with the GXP. I entered it in car shows, tried performance runs against similar powered Ricer cars and standard V8 Mustangs and enjoyed making trips to car events or taking short vacations while getting great gas mileage. I was relatively successful at Car Shows, relatively successful against the Ricers, Boxters, Z3 BMW's and last but not least Mustangs and the last saving grace was I was relatively happy with the good gas mileage.

As time went by, I added a little of this and a little of that to make the GXP more refined and attractive at Car Shows (JPM full interior upgrade among other small things). Added a few power adders for better performance like Solo's Mach system and high flow CAT, Hahn Intercooler, Fujita intake, etc.

The car became a better performer at Car Shows (won my first "Best in Show Trophy this past June). Also, with the above mentioned performance mods, the car ran a little better and I had finally cracked the 14 second barrier with a best run of 13.74 in the quarter with the above mentioned power adders. The gas mileage also increased to a best of 34.6 MPG on expressway travels.

Well after much debate and review of tunes offered by a few different Tuners I decided to get the Wester's Tune since in my opinion, Lyndon was the pioneer of adequately breaking the code on the GXP ECU and I respected and admired his ambition to take a low volume car and spending countless hours working out the bugs of the Bendix nanny controls. I realized there were currently less expensive tunes that recently hit the market but I also thought it appropriate to give my money to the one Tuner who took the highest risk on "return on investment."

So off went the ECU to Tilley, Canada and within a six day period back came the ECU from Tilley, Canada. I quickly reinstalled the ECU in my GXP and much to my disappointment I experienced the 3 major problems which are the subject of this thread.

The 3 Major Problems with the Westers Tune are:

1. I purchased my GXP to be a toy and fun car to enter in Car Shows. Well after installing the Westers Tune I think my Car Show days are a thing of the past. The car is now collecting bugs at an abnormal rate and those 100+ MPH bugs who hit the paint surface and front windshield are destroying the front of the car.

2. After installing the Tune, I am now more prone to loose more races then in the past. The car is so much quicker in straight line acceleration that I no longer bother racing the cars I previously found to be competitive. I am now more interested in finding higher performing competition like the larger than 2.7 L Boxter, the Z4 BMW, Shelby and Rauch HP Mustangs, some late model 911 type Porsche's, the new Lotus and even some C5 Vettes. I know I will not beat all the above mentioned cars but it is now possible to either give them a good run for the money or in some cases "clean their clock."
3. I had Lyndon raise the Rev Limiter to 7200 RPM so I could perform 0 to 60 runs without the need to shift into 3rd gear and my 0 to 60 times are now in the 4.4 to 4.7 range depending on launch quality. I have not run the quarter yet but I expect about a half second to three quarter second improvement which I do not think is unrealistic. The pulling power in forth gear is now similar to some of my old muscle cars. However the down side to the power increase is, I am experiencing about 21 MPH around town mixed in with some highway usage, whereas before the Tune I was getting about 24 MPG. Of course the reason for the decrease is because I can not keep my foot out of it. I have now placed about 500 miles on the Westers tune and I am averaging around 27 MPG with mixed usage around town and highway, which is about 3 MPG more than similar trips in the past.

Considering my experience with the Westers Tune I would strongly sway you away from getting this tune for your GXP. It is going to ruin your paint, make you loose more races and decrease your gas mileage. And perhaps there is one more reason I suggest you avoid this Tune. I want my GXP to be faster than yours and if you get this Tune you may be my next defeat.

In closing let me just state the GXP owners on this Forum owe Lyndon a big round of applause and a thank you for his dedication and "stick-to-it-ness." Without Lyndon I doubt the other recent "Tuner vendors" would have their product on the market. Thanks Lyndon!!!!!:thumbs: :thumbs: :thumbs:

Frank I
---
Solstice Dyno Customer
---
---
Rich - on 'Pass Time'
---
Here is a picture of our customer, 'Rich from Roswell', that was on the hit TV show ' Pass Time'. Here he is shown with tires leaving the ground and this is with NO TRANS BRAKE!! Automatic car runs 11s in the quarter with just the heads and cam package.
---
Davis Pontiac -
---
Hey Lyndon, Just letting you know the LS3 truck ran a 13.6 @ 99MPH. It was pretty consistent if I could keep the tires from spinning. I'm happy with the results so far. Hopefully in the hat on the 12th/13th I can improve on those numbers a bit more. Also I hope you remember that Denali I put a rear mount turbo on. I'm just waiting on a converter for it and hopefully we will have it up to you in 3 weeks time. I know you are busy but this is my customers daily driver so hopefully a week is long enough for ya if you can kinda schedule it in to finish up the tune. Thanks. (See "News" under July 2008)
---
Jim G. - 2007 Solstice & 2004 GTO
---
Hey Lyndon. OK had some fun this weekend, I discovered I don not have a clue how to remove the turbo on the Solstice, But I did replace the exhaust gasket at the turbo/cat car is running very strong no more popping and mileage is very good as long as I behave. I do not see over 23 psi but it pulls very hard. Tune is running great. The GTO, not sure what you did, but car is smoother and is easier to drive according to my son. We just drove a little before he went home, when he got home he called me and told me to tell you thank you very much, it is running much better. He got in it to pass someone on the way home and told me he was at 110 in a blink and gone. He likes it much better than before. Thanks Lyndon!
---
Vince V. - 8.1L GM 4x4 Truck
---
Just got my pcm back today from you, QUITE impressed with the power improvement, very noticeable, Also my trans temp is quite a bit cooler even after several hard runs, not sure on the mpg yet.....only got it back 4hrs ago!!!! THANKS!!
---
Frank P. - 2008 Chevy HHR SS
---
All went well and a 2nd gear pull resulted in tire spin and a "Oh my God !!" It is rainy here so have not had a chance for a more extensive evaluation. I want to do a couple runs - like a 3rd gear pull from 2000 rpm on up - so we can look for any knock and check a/f ratios. Initial run showed 25 psi dropping to 23 or so as rpm rises. You can actually hear the chassis straining to couple the power to ground. Is there still any learning function in pcm?? At 25 psi, it is scary fast. Hard to imagine the launch control will work anymore. Even stock, it had a hard time keeping optimal wheelspin. Thanks. Great job. Scan file to follow when weather improves.
---
Colin R. - LS3 Truck - Davis Pontiac Buick GMC
---
Ran a new P.B. with the LS3 truck. Went 13.31 @ 102.3MPH in the Hat on Saturday. Not bad with a 31.5" Tall Street Tire." (See "News" July 2008)
---
Paul M. - 2003 Duramax
---
I was surprised the truck is quieter and runs a lot better (wow performance) on dash computer for gas mileage up about 5 mpg in the city. I am going on a road trip this morning about 2 hr ride on the highway should help the relearn let you know how I find it over the next little while including a 10 hr drive with a 28ft 5th in the rocky mountains.
---
Richard C. L. - 2008 Hummer H2
---
I am a happy man. I picked up the PCM after work and boy I was surprised it got here so fast. Thank you for all your help and you have been a class act the whole time especially with communicating and taking care of me. Truck has been awesome to drive. First thing I noticed was how responsive it is when initially taking off and when accelerating. Shifting seems a million times better and highway behavior is miles ahead of what it was before. The hummer in nature has a pain in the butt time of staying in gear while on highway and also keeping current speed. It always feels like it is over working to stay at a constant speed and only feels normal when driving on completely flat road vs any small incline I (part of that problem prob with that its weight and AWD). So the biggest thing I wanted to pay attention to was how it responded when getting up to speed on highway, how it maintained speed, and if it had to work its but off to stay at a current speed and gear. I must say it feels like it should, it was completely 100% better, accelerated with ease to 70, held its gear great, and stayed at its 1800 RPM'S while at 70 and did so while driving up inclines on the highway. I was very impressed especially after driving it the past two months while I have had it. I prob only pressed the accelerator down like 10-20% while accelerating to get on highway and it took off getting up to speed with breeze. Before I almost had to completely press the pedal all the way down to the floor. So for the first 50 miles I put on the truck today, I am a billion times satisfied and can't wait till I put tons more miles on the motor with it really responding to the tune. Thank you a million and I will prob send you emails intermittently to let you know how things are going and some day ill get into posting on denalitrucks and I will throw you out a huge thank you and shout out for all you have done, THANK YOU A TON!!!!!
---
TJ from TJ's Auto Repairs - 2005 Duramax
---
This man has had both a Bully Dog and an Edge reprogramming systems in his truck and this is the first time he has towed his trailer for a long weekend and no MIL. He phoned me back Tuesday morning to say how nice his truck ran and he was thrilled. Thanks for your help. Have a great day.
---
Bruce S. - 2007 NBS 5.3L GM
---
I just installed a 89/91 "Hot" tune. Here are my impressions: First, let me say that I was somewhat skeptical that I would really notice much of a difference--especially right away. My expectation was that I would have to drive for 100 miles or so and then would feel a slight to moderate improvement. So you can imagine my surprise when I felt the difference immediately. Everything is better. The throttle response is significantly improved. The engine revs more quickly and without any hesitation. Even on partial throttle the engine feels like it is generating much more power. The shift-points occur at 400-500 more RPM. I got on the freeway and hit the gas hard----WOW. The tack shot to over 5,000 RPM and the truck blasted forward. No more hesitation, no more reluctance to rev, no more feeling that the truck was fighting me, no more sensation of additional noise but no additional power. In short, the Wester's Hot tune is the best modification--by far--I have made. In fact, if I could only make two mods to an NBS SD, they would be the Wester's Hot tune and the Hellwig rear sway bar. Amazing.
---
Charles M.
---
Hey Lyndon, That was me that came out last Saturday. I went to Edmonton this morning and measured my fuel mileage. I filled up just north of Calgary at the Petro Pass on Country Hills Blvd and then again at the Petro Pass in Nisku which is a distance of 260.x km. I only burned 29.0x L which if my math is correct using 1.61km in a mile and 4.546L in a gallon I averaged 25.3mpg. I'm pretty sure there was a bit of a tail wind but none the less just over 25 mpg is still pretty impressive especially with the cruise set just north of 120km/h for the duration of the trip with the exception of a couple construction zones. I will definitely be recommending this product to my buddies. Thanks again
---
Larry W. - 2002 6.0L 4x4 GM Gas
---
I barely got 150 miles on my new tune for this past weekends pulls. Gotta tell you THANKS. I really got hooked up and took my very first 1st place with a 311' pull. I bested the 30 truck field by more than 50 feet. That included the NELSON, PCM 4 Less and that pesky DODGE along with a track favorite that had a cam and some head work.
---
Dino - 2002 Duramax [Quebec, Canada]
---
It pulled so hard off the line (in 4x4) it moved the left rear camber/caster adjuster & I almost drive off the road I think I saw 30 PSI in second & up
---
Ryan - 1989 TBI Truck [Swift Current, Saskatchewan]
---
Hey Lyndon, The truck is getting quicker, I ran a personal best of 13.69 at 98mph. This wasn't at the Hat, I ran it in Swift Current last weekend. I plan on getting to the Hat this weekend, and run on a real track. I purchased a new set of BFG drag slicks, but I couldn't hook it all up. I could only pull a 1.92 60 foot when I normally pull a 1.8. I know it still has more in it, Thanks again for all the tuning!
---
K. Browning - 1994 GMC Sierra 4.3 V6 TBI RUNS GREAT [Rockford, Illinois]
---
To Lyndon, Last we spoke you talked about making me another chip [memcal] There is no need for that the shift points are perfect, the truck has made more power & better acceleration... Thank you for everything you have done.
---
Shannon - 2001 Corvette [Davenport, Calgary, Alberta]
---
Perfect !!! The car now spins the tires at will. Thanks again.
---
Dealer Martin S., Customer George (emailed custom tune from Wester's Garage) - 2004 Duramax [Ontario]
---
Hi Lyndon here is a email letter I received from a customer who is a firefighter , I did his 2004 Duramax Friday: Hey Marty the Wester's Performance Tune is amazing. Its like a whole new truck. My friend wants his wife's Buick Allure done he will be contacting you this week. Also another friend with a 2004 Chevy 2500 Duramax next week. Expect a few phone calls. I will be spreading the word
---
M. Wester - 1998 3.8L Camaro
---
Thanks Lyndon, I received 2nd place against some 5.0 Mustangs and an "02 SS this weekend only .023 off against the V-8's!!! Job well done Thanks Again, Mike. I would like to get back to you on your program---maybe I'll do some of that here! Overhaul and maintenance for class 8 is getting rough
---
Lance H. - 2002 GZMC 2500HD 4x4
---
Thanks again, your PCM seems to be operating flawlessly. I love the new low end power and it looks like I've gained a bit more fuel economy, but I wont be able to tell for sure until this cold snap stops. Too many minutes sitting in the driveway warming up effects the outcome... Have a great Holiday Season
---
Wayne S.
---
I am up and running now. Now I have a real motor, programming seems good now but too soon to tell, it runs real nice, only have 200K on it now. I will let you know if there are any adjustments needed. This motor is real strong!!! Good work on the programming I would say you nailed it. Freddie is impressed with your programming. I am sure you will get more from him now.
---
Brian K.
---
Lyndon-- Here's on more GSL fleet tune they needed quickly. I've attached the stock read and the model tune. These guys are really happy with the work we're doing for them. They are apparently getting a big cut in insurance from governing their trucks, as well as mileage gains for trucks that run 50-70K miles a year. I'm trying to work up a couple more fleet sales based upon the success of this one.
---
Joel P. from Paynton Performance
---
Well, here's the deal: Wester's Garage: plug in and go, no licensing... E** ****: make sure you have enough licenses in cue before you do anything, and then when you do program the thing, you have to program, let it tell you it's not licensed, reboot the ECM, then program again, let you license it, then finally program the ECM. If you need licenses, then you have to e-mail the people you purchased from, buy the licenses and then wait x number of hours or days to receive the license unlock code.
---
Todd H. - Discount Tire Direct
---
http://www.silveradoss.com/forums/index.php?act=ST&f=33&t=9234&st=0#entry121400 Lyndon. Its GREAT! I picked up 10-20 throughout the run, peaking to over 30. TQ gains were approx 20. Its a whole new truck! How much did you mess with Torque management, and shift pressure? Not much seems different there. Everything else is spectacular. Now that I am done with my warranty gig I can send my pcm back to you. Whats the address? On another note, my new business partner www.prodyno.com specializes in GM trucks, and ls1/ls6/ls2 cars. He has a truck identical to mine...but cant seem to make the power I do. His is a bit more show than mine. Anyway...we have been thinking lately of buying the unlimited truck ls1edit but have not yet done so. We are averaging 5-8 Radix MagnaCharger installs per week at the shop. Each leave our shop currently on the Superchips/MagnaCharger tune. Id much rather them leave with a Westers Tune!! Lets talk business shall we?
---
Steve from SS Autoworks
---
Lyndon, J-LOR's new program works great, customer seems very impressed. The noise is gone and the power feels great. Thanks Lyndon, this customer can be a tough man to please
---
Tom from Tbyrne Motorsports
---
Hi Lyndon, I drove it pretty good for about 175 miles to see how the fuel mileage is. Couldn't do that for to long so I filled up tonight. I saw 15.75 for my usual mix of country roads/highway driving (hand calculated). That's about a 2-2.5 MPG improvement. Hopefully that carries over when I'm towing. I'd be happy to see at least 12 while pulling a trailer. I layed into it a few times the day installed the tune. I'm not sure how accurate the Edge's performance read out is. That showed a 15.5 1/4 with 0-60 in the mid 7s. I'm going to start playing with it a little more tomorrow to see how the power is. I've noticed that there is hardly any smoke and driveability is very good.
---
Lee H. - GM TBI Truck
---
Hey there, Just thought I would give you an update on my project. If you remember a few months ago you supplied me with larger injectors and new ECU for my TBI vortec headed 350. Well I finally got the project on the road last Friday - managed to make few passes in Calgary Friday night. Then Brooke and I headed to Medicine Hat where I ended up Winning Sportsmen Class! Pretty sweet huh!! The truck is running great, I averaged 22mpg including the drive down, cruising around Medicine Hat for a bit, then making 3 passes before fueling up. I am very happy with that.
---
Dean S. - DenaliFest 2007
---
Some of our customers get together for their annual "DenaliFest" Check out their "DenaliFest'07"
Dear Lyndon and the Gang,
Well. Denali Fest 2007 is a memory now. Good times and good friends were made too. It will be 10 days that I'll never forget. Finally meeting the people that you once only knew by name. We waited and waited and then it happened and then it was over. I went and got some new Wheels, PowerSlot Brake Rotors and a Raised Cowl Hood while I was down there. My Truck as it went down to DF/07. by Canmore, Alberta.
The second photo is what it looked like coming home afterwards.
My new Wheels and Rotors. 20 inch BOSS 313's with TOYO Proxes S/T's P285/50/20.
A better angle of my Goodmark Raised Cowl Hood
Enough about my Truck. There were a lot of Denali's down there, with your Tunes in them. The first day I met Butch, he whipped out the LapTop and downloaded my "new" Tune and I was good to go! It was hard to get used to buying Premium Gas. On the way home, I started filling with Regular. and then finished with Premium after I realized my error. I also won First Prize in the Drawing at Saturdays Bar-B-Q. I had everything that Butch sells except for the OUTLAW Cold Air Intake system he sells. so that is what I got as my prize. In case you didn't see some of the pictures of the Day. The Banner. with some poorly placed Traffic Cones.

From Right to Left. Scott's, Ryan's, Mark's, Mine, Travis's, John's, Travis's Dad's Red SS, Larry's C3.
From the other end of the line.
Mine on the Left. Marks Supercharged Denali in the middle.
A Crew Cab Denali with 26" Rims and a C3.
A Crew Cab Denali with 26" Rims and a C3.
Lunch is served and everyone is full!
Butch (on the right) getting his DTC award for his contribution to the site. awarded by Mark.
Mark, Scott and Jerry put on a good show and it will be hard to beat by DF/08 Later that day, we all raced to San Francisco and had Supper at the famous Pier 39. We all wanted to thank-you, Lyndon.
That's Scotty holding the sign. His identity was being kept a secret from the Women on DTC. You know, him being single and all. It was a fabulous meal and a good time and good laughs were had by all.
A week after I got home, I hooked up with Juan in Edmonton and the next day, he visited you at your shop.
Lyndon, I hope you enjoyed the pictures and they didn't bog down your computer. I wanted to personally thank you for your support of DTC's DF/07 and look forward to finally meeting you someday.
Dean S. -- Sherwood Park, Alberta
---
Joel P. from Paynton Performance - 2005 LLY Duramax
---
Just tuned 2 6.0 liter's and one 05 LLY. The LLY had a hypertech in it, set to the max. Smoked like crazy and the 1-2 shift was super harsh. It glitched when programming to stock. Left the ECM non-functional. Used your PCM Recovery feature with another stock file that I had that matched his truck, and it worked! Whew! Gave him about 70hp tune w/boost more boost to clean up the smoke, ran awesome! Less power, but he liked the trans shifting and no smoke. It's definitely smoother. Had a beer and made $1400...
---
Will W. - 2002 Envoy
---
Hi Lyndon!! Just thought you might have some use for this tidbit. This is pure highway driving from Charlottesville, VA to Washington, D.C. I was doing 60-70 MPH the whole time. I was NOT using cruise control as the terrain is "hilly" for about half of the trip. Simply held the accelerator in one position and let the speed vary with the terrain. ... Ciao for now.
---
Michael P. - 383HT with TBI
---
Thank you. I'm looking forward to installing this system in September as discussed and then squeezing in a couple short towing / camping runs with the kids and family ... Right now, the truck tows pretty effortlessly. Hit 2200 RPM, 105KM/h and it just purrs...
---
Steve M. - 2007 Pontiac Solstice GXP 2.0L Turbo
---
Hello, I just received my new ECM from you. I read the directions for the install off of the GXP owners forum, read the directions for the key learn from your web-site, I followed them carefully and did not have any problems. I must say that the tune is quite impressive. Pontiac should have come to you guys for the information to make their car run. Up here in Alaska we have a little open road so I can tell you for a fact that the car has a lot more pull from 100mph up than it did before the tune. (A LOT! More) Thanks for the great job.
---
Butch. - Advanced Products
---
Another satisfied customer from one of our dealers... Some of our customers get together for their annual "DenaliFest" Check out their " DenaliFest'07" Dealer to us: "Thought you'd like to see the message I got from Josh S. about the 2007 6.2L tune we just did Tuesday for his Denali." Customer to dealer: "Got the PCM back this am! Thanks for the fast turnaround. Well, got it put back in and fired her up. At first I wasn't sure what I felt. Definitely more power off the line. Drove it around for about 15 minutes and then started putting the pedal to the metal! I turned off traction control and punched it from a dead stop. HOLY! Smoked all 4 tires and I swear the front end was off the ground a couple inches! As most have said in previous posts, it seems to get better the more I drive it! Thanks again for waking up this sleeping beast.
---
Alex T. J. - 2007 Pontiac Solstice GXP
---
From our Email: Lyndon! How have things been going? Sorry I have been so bad about communicating this season, but it has been busy and going very well! I just want to give you an update on how the car has been doing and our future plans for the sport (possible big news!) Changes to car this year The big thing we worked on this year was some aero dynamic items. If you remember last year we were using carbon fiber rear spoiler. This year we developed a front splitter for the car to help with the front end down force at higher speeds (see picture). This went through a couple versions changing the material and height of the splitter. The splitter is now made of di-bond. It's a light weight material made of two very thin sheets of aluminum with a polyethylene core. Events up to the National Championships The car has been running very well this year. Locally I am leading the overall points race. Nationally we have been doing very well too. Tim, my co-driver, took 3rd place at the Toledo Pro Solo. I took 2nd at the Peru National tour. I was leading the first day but fell back the second day by 0.2 seconds! Frustrating, but the driver (also a good friend) who beat me is very good and won a National Championship this year. The car has been flawless this entire season! Only problem we had was an overheating issues we had at a local event right before the national championships. The engine coolant temperature sensor is located very close to the turbo down pipe. If the protective cover is not slipped over the ECT sensor it will melt. This caused to the ECU to think the engine was running about 35°F cooler than it was and wouldn't turn on the fan. Replaced the sensor and connector and wrapped the down pipe in exhaust wrap to help keep the temps under hood down. Problem solved. As always the car gets noticed at events and on the trailer to events. Lots of questions about it. Like before, I make sure I plug Wester's Garage for unlocking the power potential of the car! National Championships Last week was the SCCA national championships in Lincoln, Nebraska. After the first day I was sitting 3rd place and 0.004 seconds out of 2nd place and 0.303 out of first. Tim was back in 6th place. The second day brought 25°F cooler temperatures and spitting rain. This didn't help us against the class dominant All Wheel Drive Mitsubishi EVOs. I ended up falling back to 4th place but Tim picked up a spot and took 5th. Tim and I took the last 2 trophy spots but were still disappointed since we would have rather been in a podium position or better yet 1st place! In the overall results we were very happy. I finished 93rd and Tim finished 100th out of almost 1200 competitors. Many of the people we finished ahead of are multi time national champions. Future Plans I had tossed the idea around for a while about prepping the car for a higher performance class, F-Prepared. This class takes production based cars and turns them into non-streetable machines. One of the major modifications is weight reduction. We will be able remove the convertible top, strip the interior, remove the windshield (no turning back after that) and light weight composite body panels One of the big items/cost is tires. Even though I am a Test Engineer for Cooper Tire we did not make a tire I could use for the current class (had to be DOT Rated). Hoosier was one of the only tires I could use. Looking at running in F-Prepared I can run any tire I want. Well, Cooper Tire and Avon are the same company and Avon makes some really good/fast race slicks. I discussed the idea of Cooper providing these tires and re-branding them with the Cooper name instead of Avon. This would provide for better marketing in US since Avon is primarily a European operation. This will aid us immensely since the Avon tires are the fastest one's out there (I feel very lucky to work for this company!) We have some stuff to sort through on this before we fully decide to take on the endeavor. If this happens I will be joined by one of my co-workers and 2-time national champ Chris Raglin. As the car sits right now I would have taken 4th in F-Prepared so we are hoping for total domination of the class in the next years :D Again, I hope everything has been going great for you. I have enjoyed and continue to enjoy working with you. Let me now if there is anything I can do for you guys!
---
Ross C. - 8.1L
---
Via Phone Very happy customer! WAS: 23.8 L/100 km at 105 km/h Cruise NOW: 17.8 L/100 km at 125 km/h Cruise! "I got power back!"
---
True Blue Motorsports
---
"First off, I finally got everything installed on the workstation laptops and I LOVE this software. YOU ARE THE MAN. This is soo much easier and faster than the HPTuner and even EFI Live, (with regards to reading and programming, at least). I can't wait to start testing the custom calibrations you have now that I am getting the hang of it. Tuning is another matter. :)"
---
---